Home to incredible attractions such as Flight of Passage, Kilimanjaro Safaris and Everest and amazing meet and greets with the wonderful Mickey, Minnie and Moana, Animal Kingdom also boasts some of our all-time favorite snacks in Walt Disney World. From the extraordinary Pongu Lumpia to the delicious Cheeseburger steamed pods, here is a low down of our 10 best snacks in Animal Kingdom.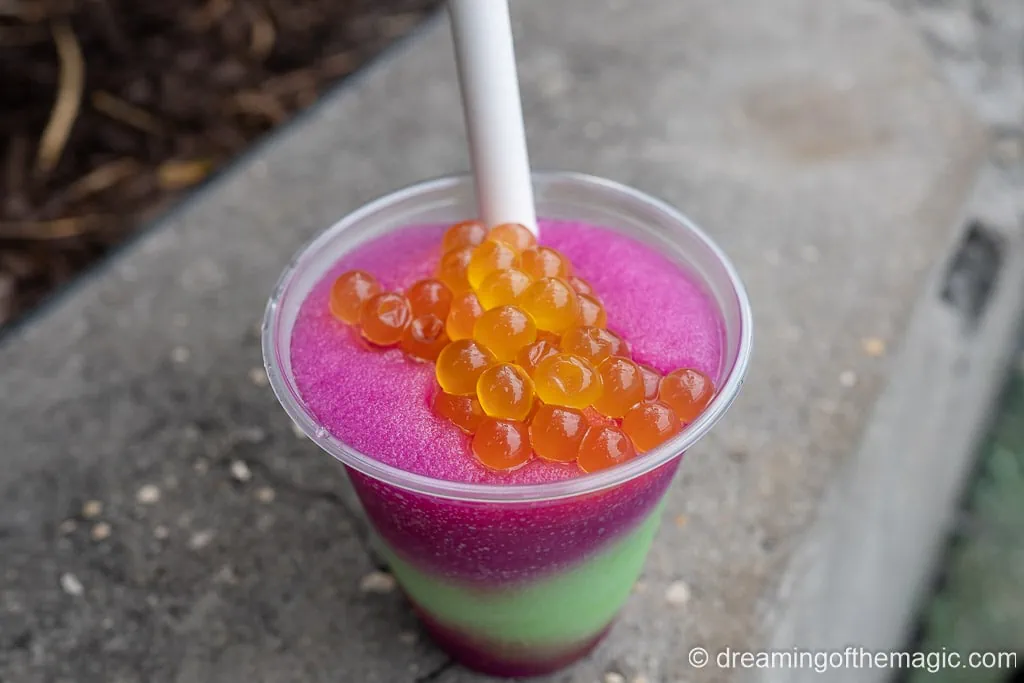 13 Best Snacks at Animal Kingdom
Animal Kingdom serves up some of the most unique and flavorful snacks in the whole of Walt Disney World. From incredible tuna nachos to quirky twists on the lumpia and cheeseburgers, these are our 13 best snacks at Animal Kingdom.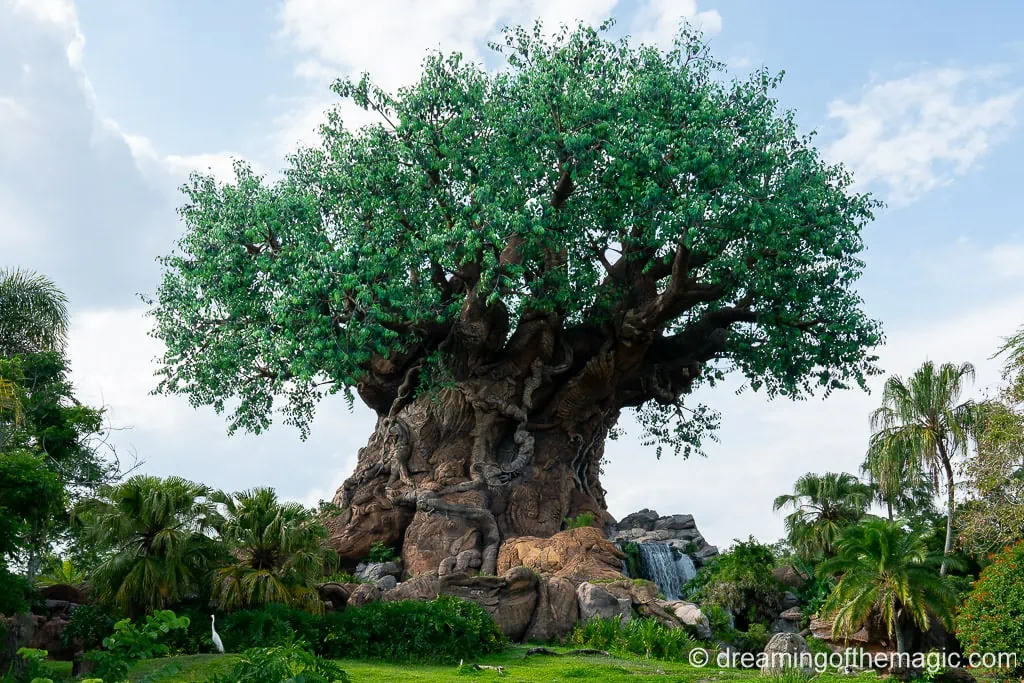 1 | Na'vi-Sized Pretzel
Location: Pongu Pongu in Pandora – The World of Avatar
Menu Description: Navi-sized Pretzel with Beer Cheese Sauce
On a regular Animal Kingdom day we typically tick off Pandora – The World of Avatar at rope drop when we ride Flight of Passage followed by Na'vi River Journey. But it's almost guaranteed we'll return to Pandora during lunch to dine at Pongu Pongu and Satu'li Canteen !
We never miss an opportunity to stop by Pongu Pongu in the early afternoon for a Na'vi Sized Pretzel and a Lumpia Pongu accompanied by a Night Blossom!
Animal Kingdom's Na'vi Sized Pretzel is HUGE and always tastes fresh out of the oven. The beer cheese sauce is very similar to the beer cheese fondue served with the Giant Bavarian Pretzel in Baseline Tap House, one of the best snacks in Hollywood Studios.
Best snacks at Animal Kingdom tip: Pongu Pongu does not serve the Na'vi Sized Pretzel during breakfast so you can only grab this snack from lunchtime.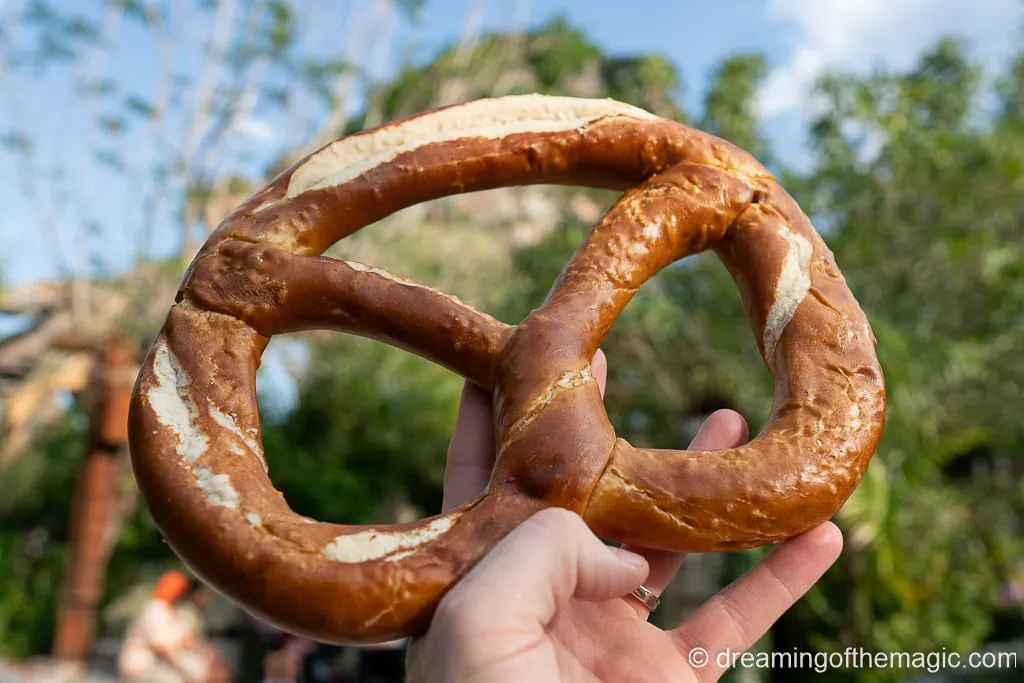 2 | Cheeseburger Steamed Pods – Bao Buns
Location: Satu'li Canteen, Pandora – The World of Avatar
Menu Description: Steamed Cheeseburger Pod stuffed with Ground Beef, Ketchup, Mustard, Pickle, and Cheddar Cheese served with Crunchy Vegetable Slaw and Vegetable Chips
Satul'li Canteen is one of the best quick-service restaurants in the whole of Walt Disney World. It offers unique dishes with lots of innovative and healthy options. It also serves up one of the best snacks in Animal Kingdom – the Cheeseburger Steamed Pods.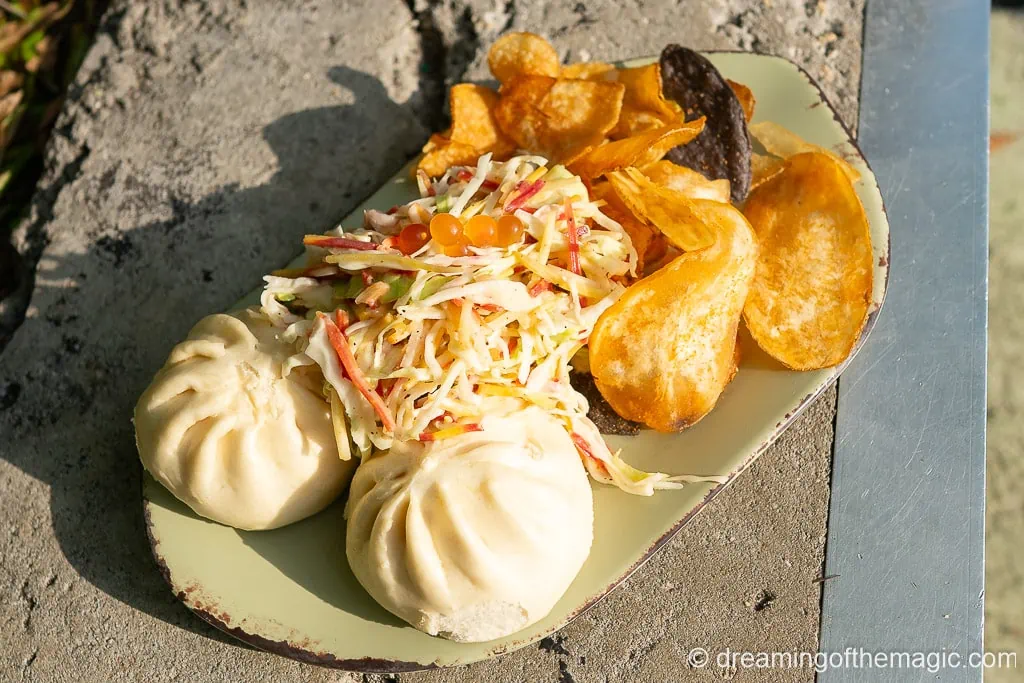 The pods are basically cheeseburgers in a bao bun. The flavors are wonderful and the dough is soft. The sides (spicy slaw and vegetable chips) are good but, really, it's all about the cheeseburger pods!
Best snacks at Animal Kingdom tip: the steamed cheesburger pods come in both adult and kid sized portions. Adult portions include 2 bao buns while child portions have one. Both come with vegetable chips but only the adults portion comes with spicy slaw – this is replaced by a Mandarin and a small water/milk in the kids version.

We always make sure we're hungry enough for the bigger portion (because they're so good!) but if you just want to try one of the pods then ordered the kids portion will save you almost $5.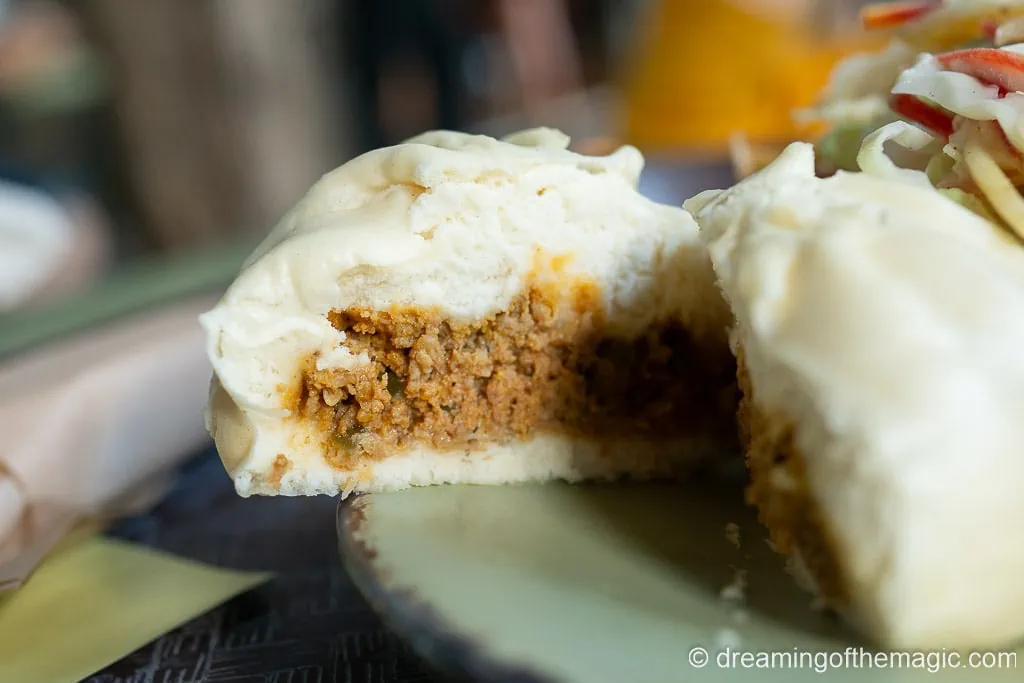 3 | Ahi Tuna Nachos
Location: Yak & Yeti Restaurant, Asia
Menu Description: Sushi grade Ahi tuna, Asian slaw, crispy fried wontons, wasabi aioli, sweet soy glaze
Our kids are huge fans of the chicken fried rice at Yak and Yeti and, while it is a great dish, it is the Ahi Tuna Nachos that are the star of the Yak and Yeti show! The tuna is fresh and flavorful and the wantons are a nice alternative to regular Tortilla chips. The wasabi aioli adds a lovely kick to the dish – these tuna nachos are spicy!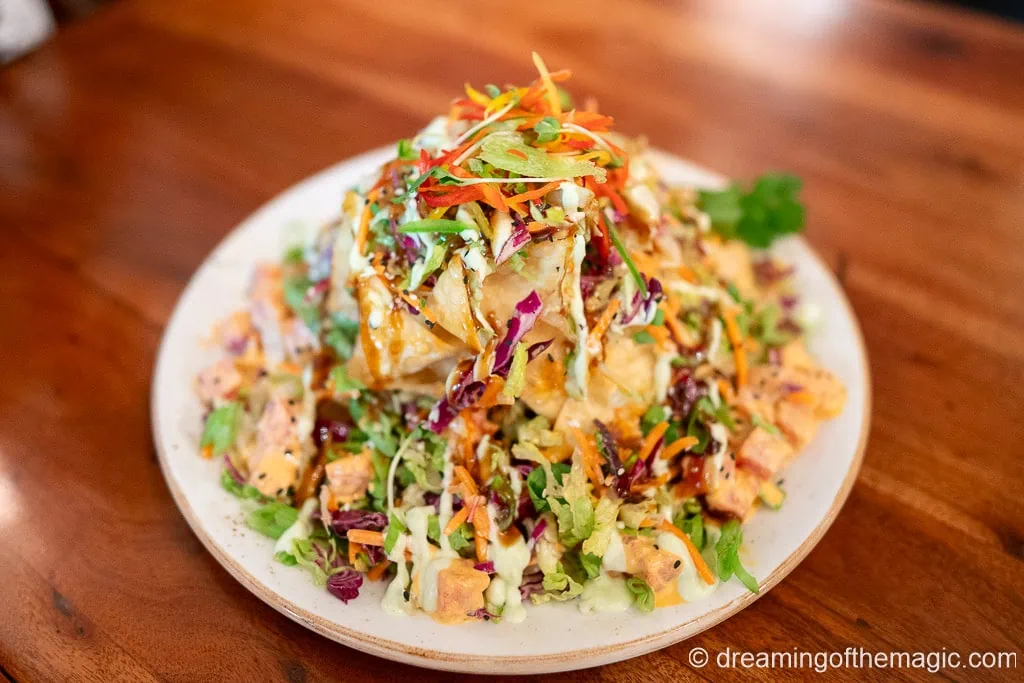 The portion size is really generous and we usually share one dish between two.
Yaki and Yeti is a table service restuarant and advance reservations are almost always required.
Best Snacks at animal Kingdom tip: Guests with a Disney Resort Hotel reservation can make reservations 60 days + length of stay (up to 10 nights) in advance. All other guests can make reservations up to 60 days in advance, with reservations opening at 6am EST 60 days out. If you miss out on a reservation, we recommend using a dining alert service to grab a later booking – we use Mouse Dining to secure any reservations we miss out on or want to change around. You sign up, set alerts to your desired reservations (e.g. 8am Bibbidi Bobbidi Boutique, breakfast at Cinderella's Royal Table) and, as soon as a cancellation is made, the dining alert service will alert you via email and/or text so you can reserve it immediately.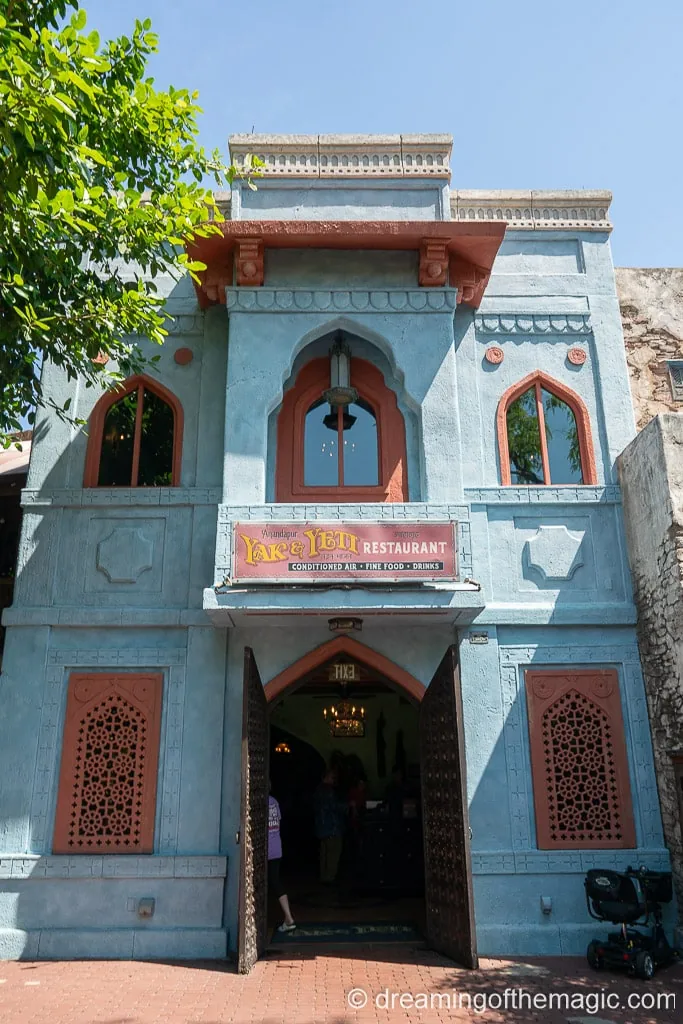 4 | Colossal Mickey Cinnamon Roll
Location: Tamu Tamu Refreshments, Kusafiri Coffee Shop & Bakery
Menu Description: A larger than life Cinnamon Bun in the shape of Mickey Mouse
Cinnamon rolls are a popular Walt Disney World treat and our favorite, the Colossal Mickey Cinnamon Roll, is available in two quick service locations in Animal Kingdom – Tamu Tamu and Kusafiri.
The Colossal Mickey Cinnamon Roll is actually colossal – there are 3 cinnamon rolls combined to make this Mickey Mouse-shaped snack! It is served warm and with a very generous covering of icing.
Both Tamu Tamu and Kusafiri serve the Colossal Mickey Cinnamon Roll for breakfast so it's a great and filling option to start the day at Animal Kingdom.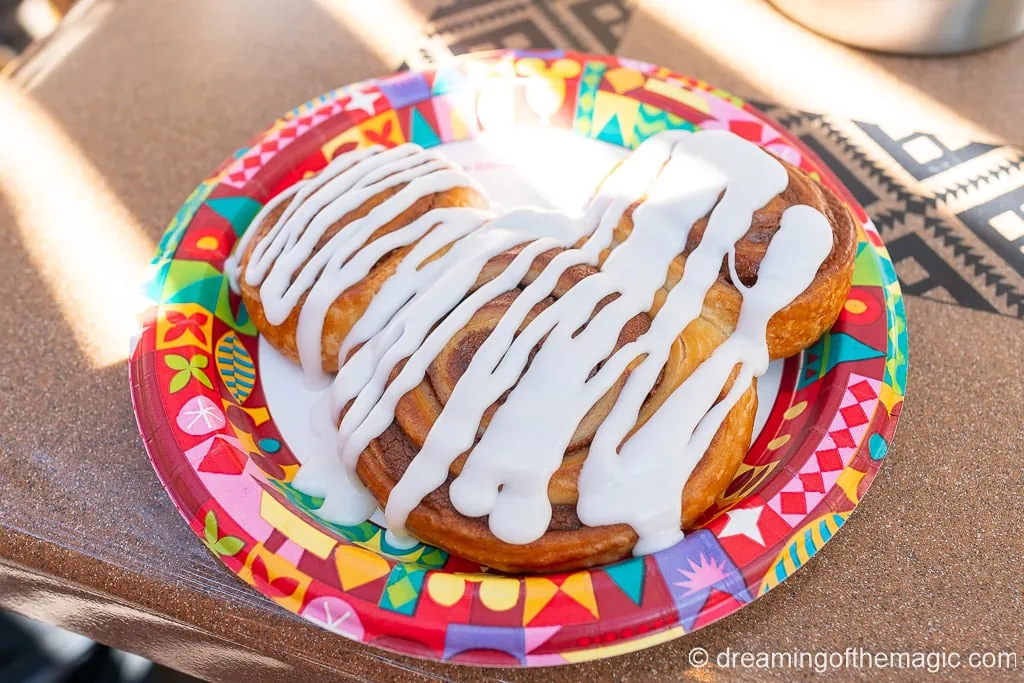 5 | Dig Ice Cream Sandwich
Location: Dino-Bite Snacks
Menu Description: Vanilla ice cream sandwiched between two house-made sugar cookies with chocolate sprinkles, cookie crumbs, sugar bones, and a white chocolate dinosaur
The Dig Ice Cream Sandwich is a fun sweet treat from Dino-Bite snacks in Animal Kingdom.
Two sugar cookies sandwich a layer of vanilla ice cream with chocolate sprinkles and topped with cookie crumbs, a mini white chocolate dinosaur and sugar bones.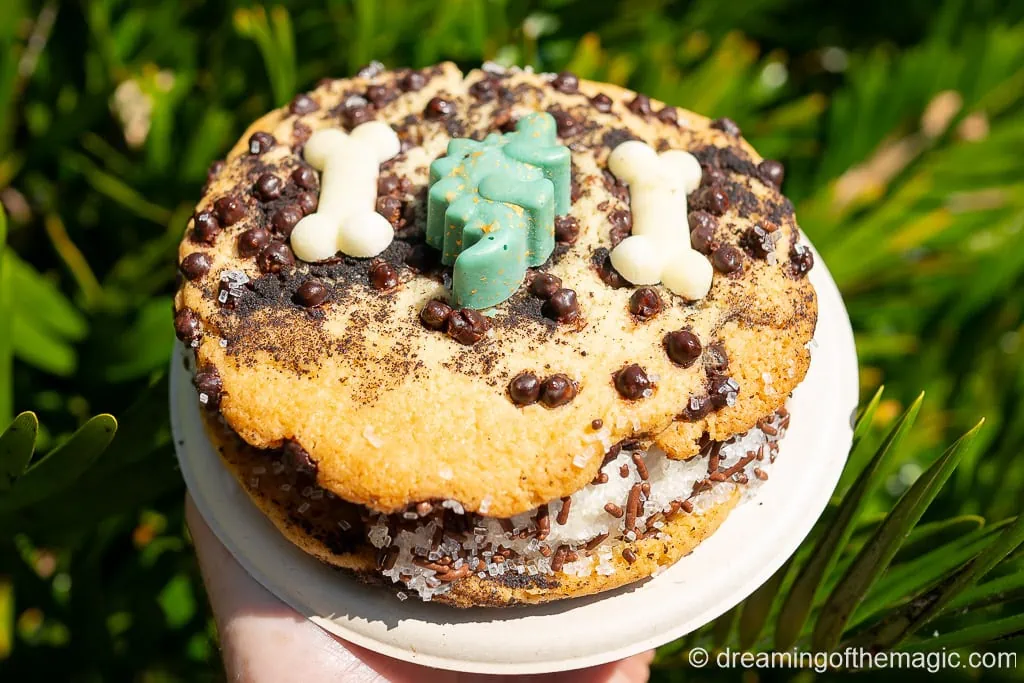 The snack is themed wonderfully to accompany a visit to the nearby Boneyard, an open-air play area designed to look like a dinosaur dig.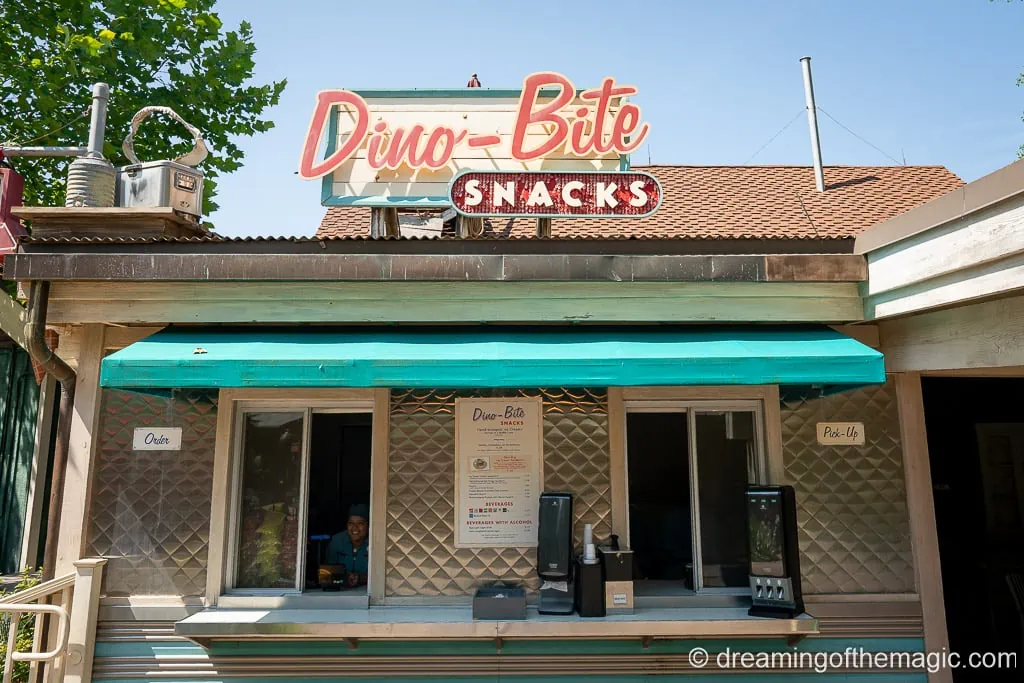 6 | Ice Cream Cookie Sandwich
Location: Dino-Bite Snacks
Menu Description: Vanilla Ice Cream served between Freshly Baked Chocolate Chip Cookies
Another great ice-cream snack from Dino-Bite Snacks, the ice cream cookie snadwich consists of vanilla ice cream sandwiched by two chocolate chip cookies.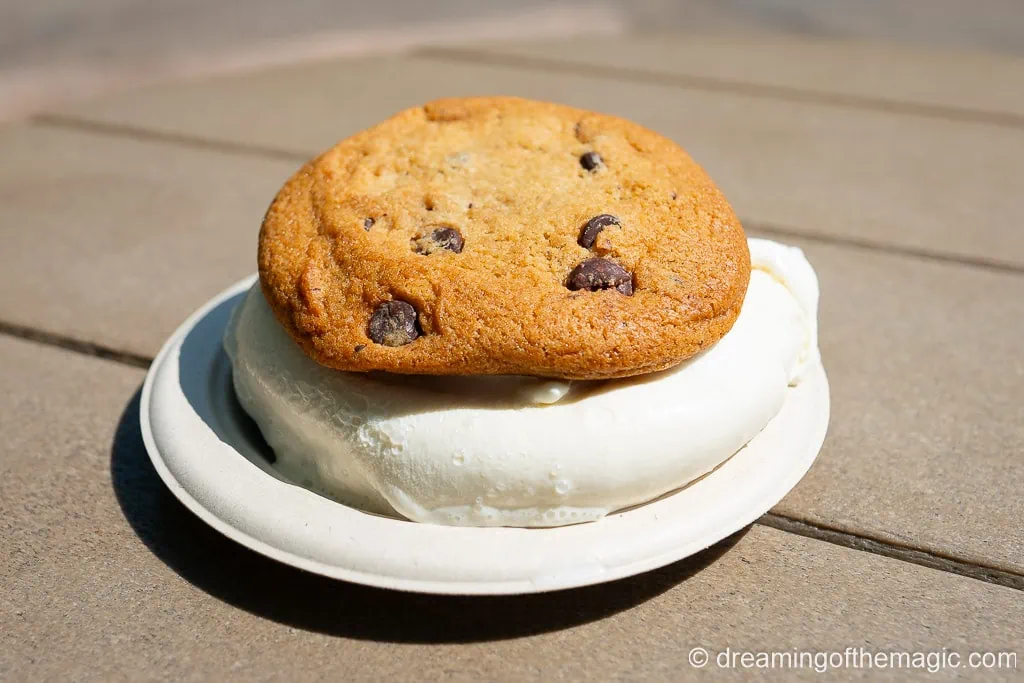 7 | Grilled Corn on the Cob
Location: Harambe Fruit Market
Menu Description: Grilled corn on the cob with or without African spices
One of our favorite things about the snacks in Animal Kingdom is that there is such an awesome variety!The Harambe Fruit Market, located close to the entrance of Kilimanjaro Safaris in Africa, offers a simple but delicious snack – freshly grilled corn which can be served plain, dipped in butter or with African spices.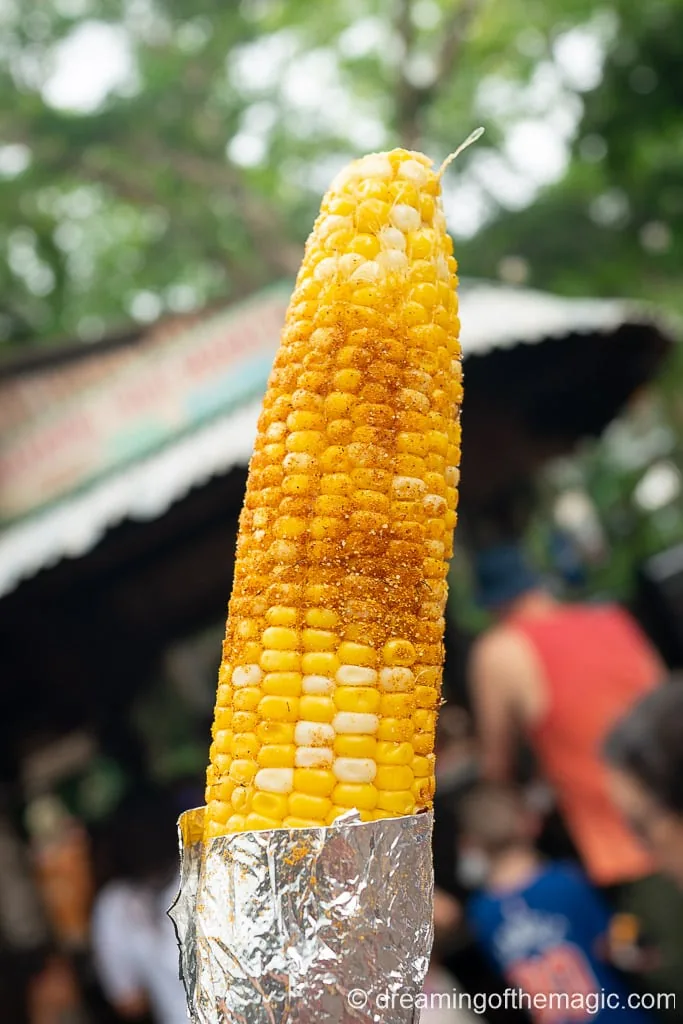 We love the grilled corn with the African spices for a nice twist on this simple snack.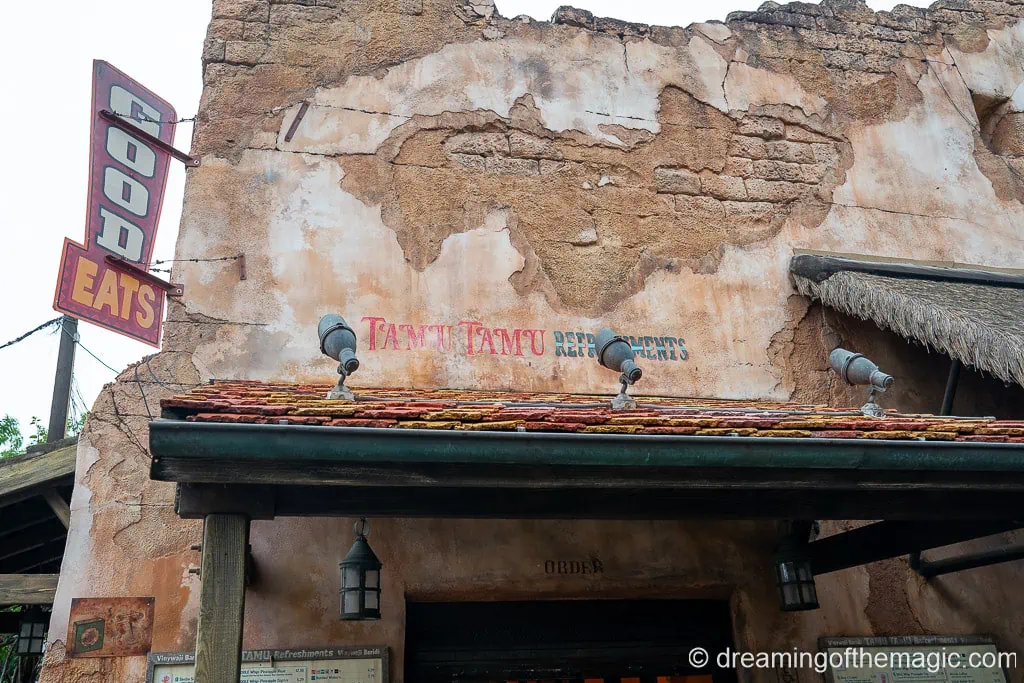 8 | Buffalo Chicken Chips
Location: Trilo-Bites
Menu Description: House-made Chips served with Buffalo Chicken and Blue Cheese Dressing topped with Tomato and Celery Relish
Some days you need a filling and flavorful snack and Trilo-Bites has the solution – seasoned chips topped with a generous portion of buffalo chicken, rocket, celery, tomatoes and a blue cheese dressing. It has a little bit of spice but not overly so and we always make sure to grab a portion.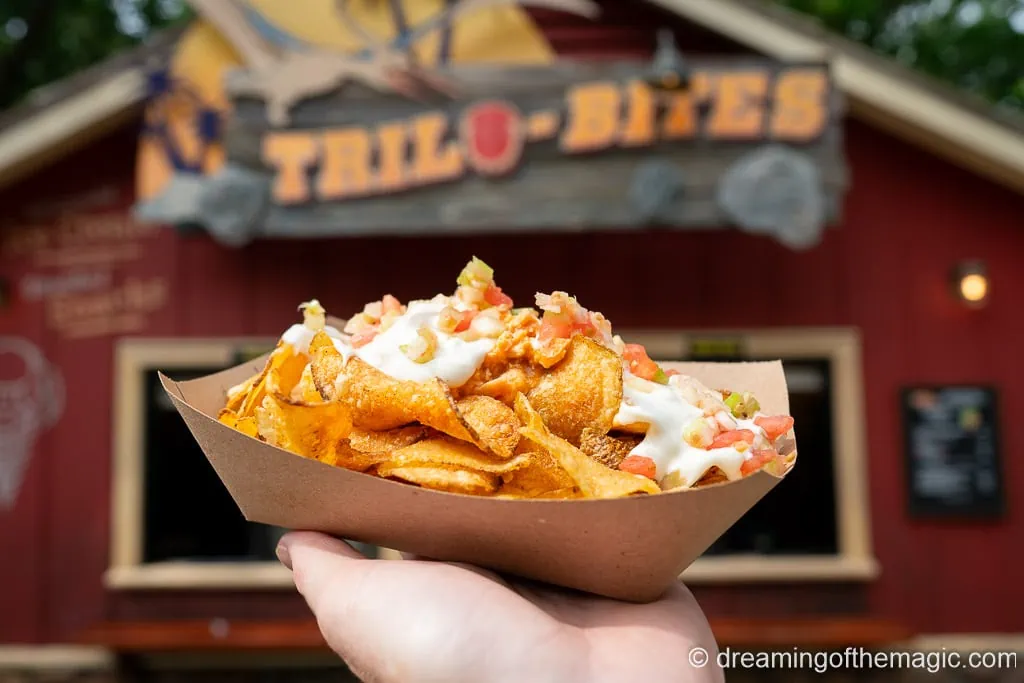 9 | Nachos
Location: Rainforest Cafe
Menu Description: Peppers, onions, black beans, Monterey Jack cheese, cheddar cheese, green onions, sour cream, pico de gallo, salsa
If you are craving some regular nachos then look no further than the Rainforest Cafe. Our kids love the jungle vibes and we love nachos, it's a perfect combination!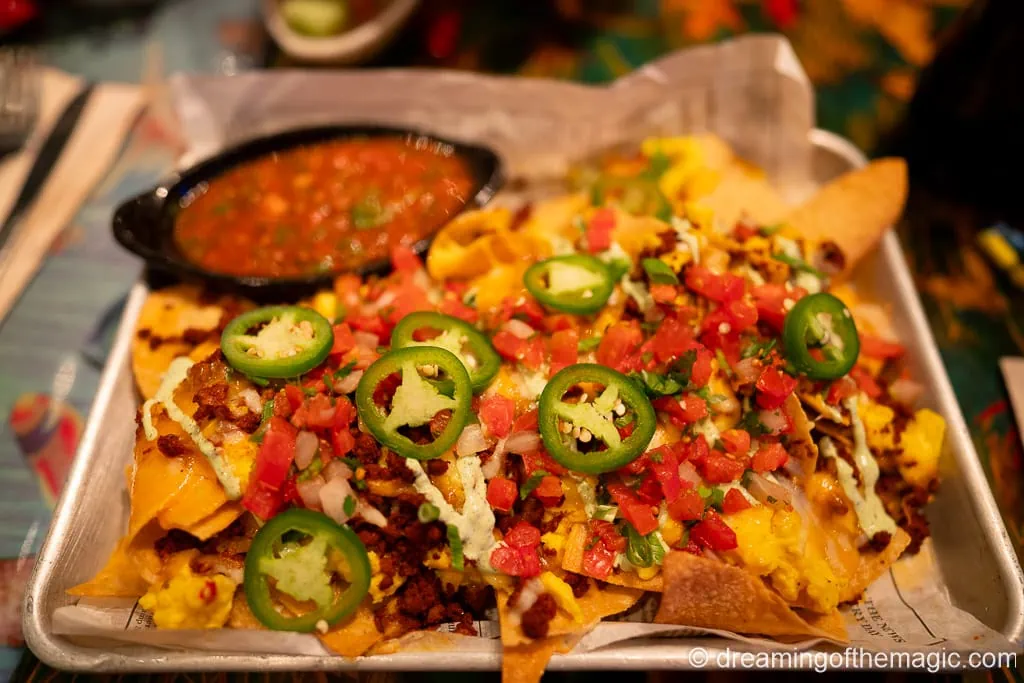 10 | Pineapple Dole Whip
Location: Tamu Tamu
Menu Description: Dole Whip Pineapple Cup
Drinking a Pineapple Dole Whip is a Walt Disney World rite of passage! Tamu Tamu serves a great Pineapple Dole Whip (it is similar to the Aloha Isle offering in Magic Kingdom). The soft serve frozen dessert is a refreshing treat on a hot and humid Florida day.
Best snacks in Animal Kingdom tip: Tamu Tamu also offers a few alcoholic versions of the Pineapple Dole Whip with rum.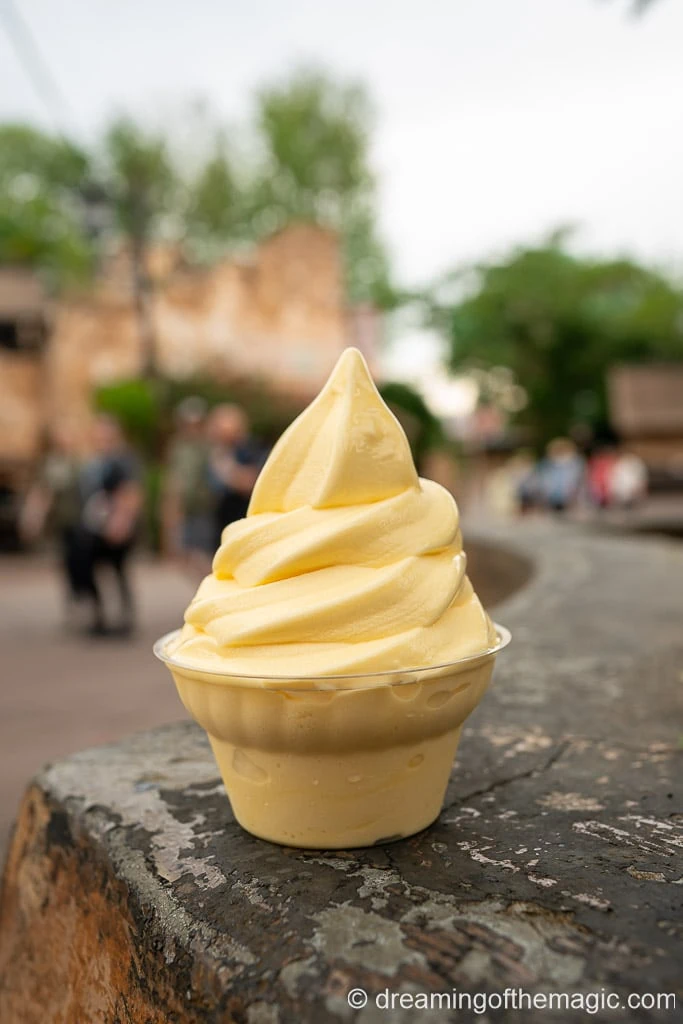 11 | Mr. Kamal's Seasoned Fries
Location: Mr. Kamals
Menu Description: Mr Kamal's Seasoned Fries served with Sriracha Mayo
Mr. Kamal's snack kiosk serves two dishes, chicken dumplings and Mr. Kamal's seasoned fries, and they do both really well.
If you like your snacks to have some heat then Mr. Kamal's seasoned fries are one of the best snacks at Animal Kingdom. The sriracha mayonnaise adds a nice kick to the seasoned fries and they are one of our go to snacks in Asia.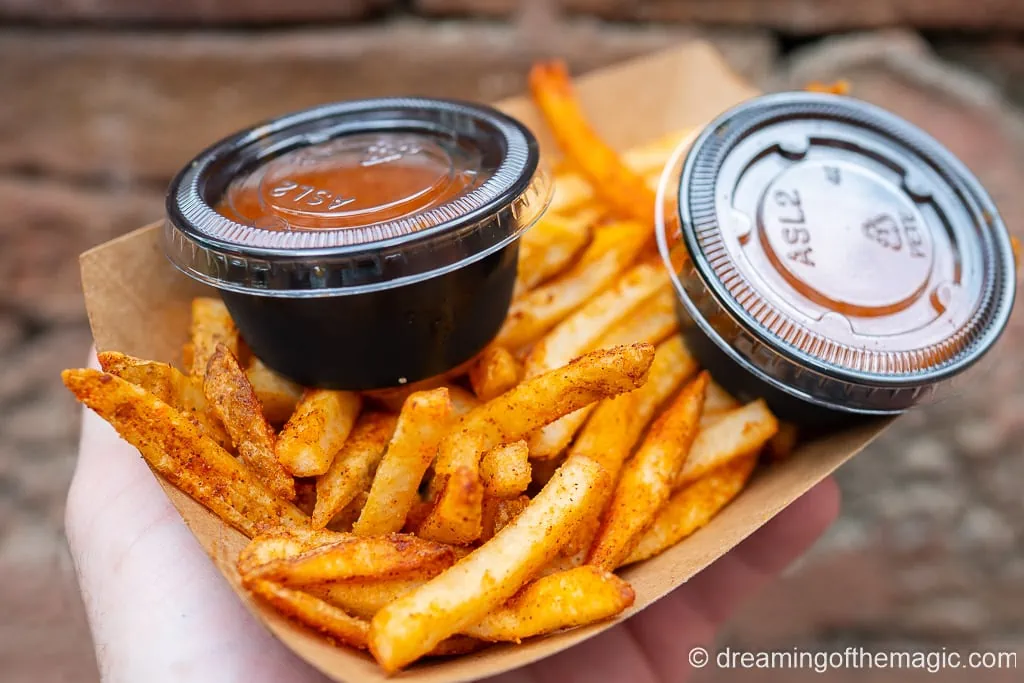 12 | Pongu Lumpia
Location: Pongu Pongu
Menu Description: Pineapple-Cream Cheese Spring Roll
Walt Disney World have added a sweet spin to the lumpia with a cream cheese and pineapple filling and we are obsessed with this Pongu Pongu snack!
This unassumping fried spring roll is best paired with a beautiful Night Blossom from Pongu Pongu (see below!)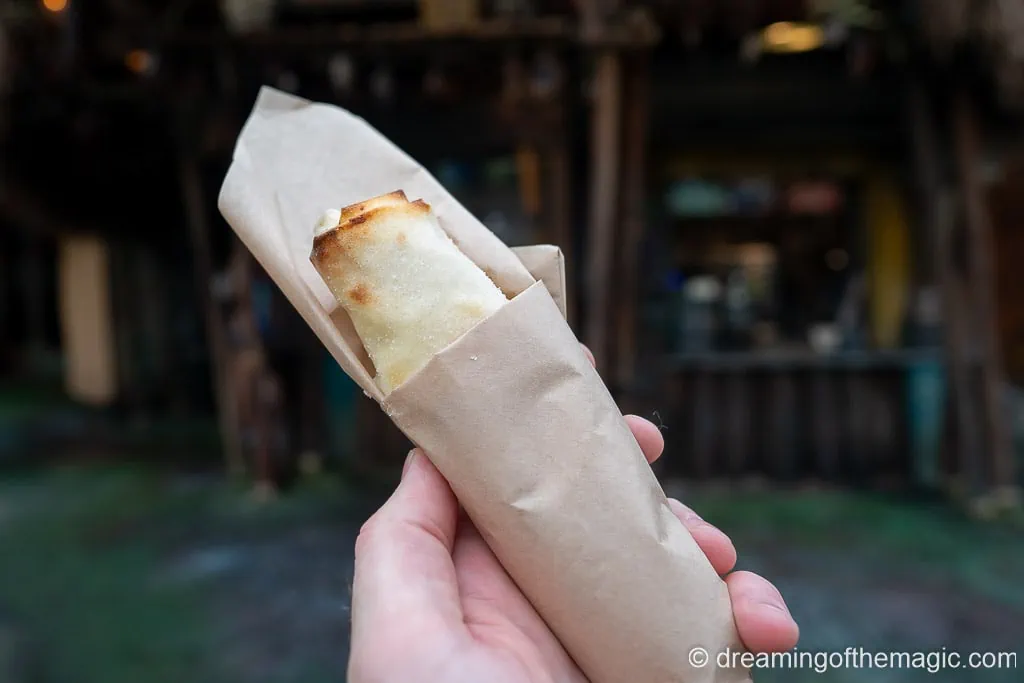 Best snacks in Animal Kingdom: don't be detterred by the long lines at Pongu Pongu, it tends to move relatively quickly.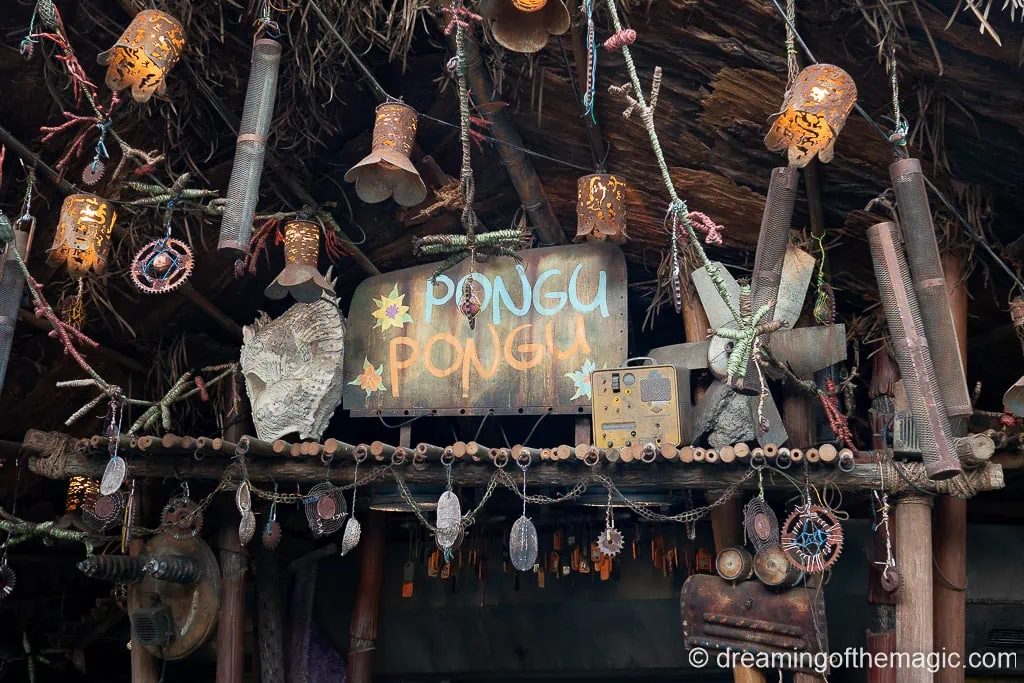 12 | Night Blossom
Location: Pongu Pongu
Menu Description: Layers of Apple and Desert Pear Limeade topped with Boba Balls (non-alcoholic)
The Night Blossom tastes as good as it looks and it sure is pretty! The mix of limeade with apple and desert pear limeade topped with passion fruit boba balls is a delight to drink and this drink is must for bubble tea fans.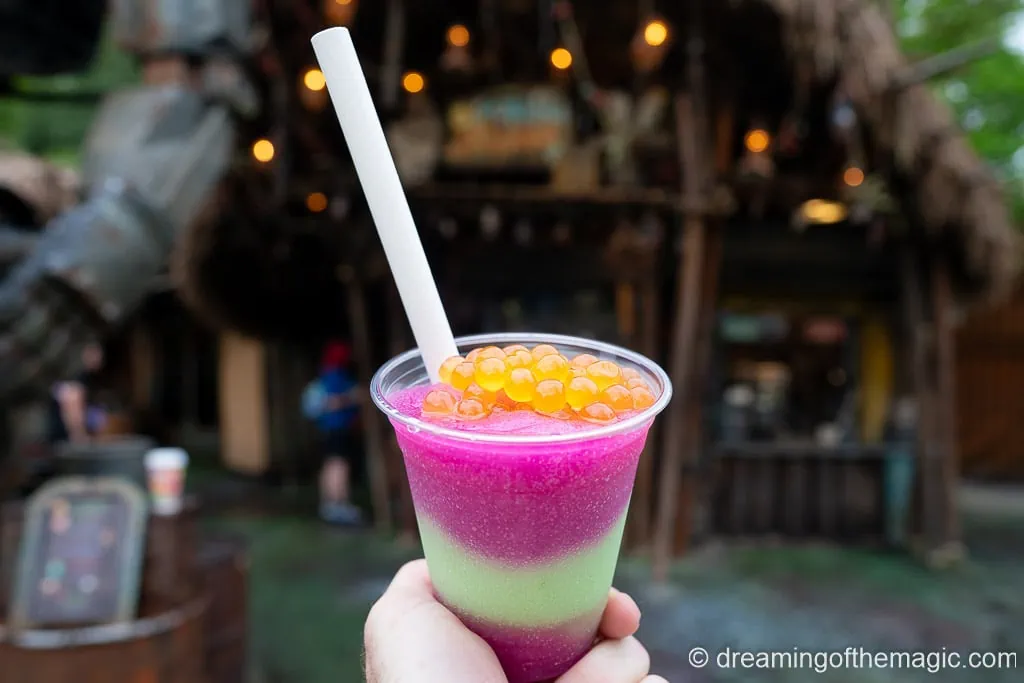 For more on snacks at Walt Disney World
Check out our guides to: