As a special treat for our tiny princess fan, we reserved the Disney Princess Breakfast Adventures at Grand Californian's Napa Rose restaurant on a recent visit to Disneyland. It's one of the hottest reservations at Disneyland California and guests are treated to a three-course breakfast with the wonderful Disney princesses in attendance.
For those of you considering princess dining, we wanted to share our 2023 Napa Rose princess breakfast review and our thoughts on whether the princess breakfast is worth it at Disneyland California.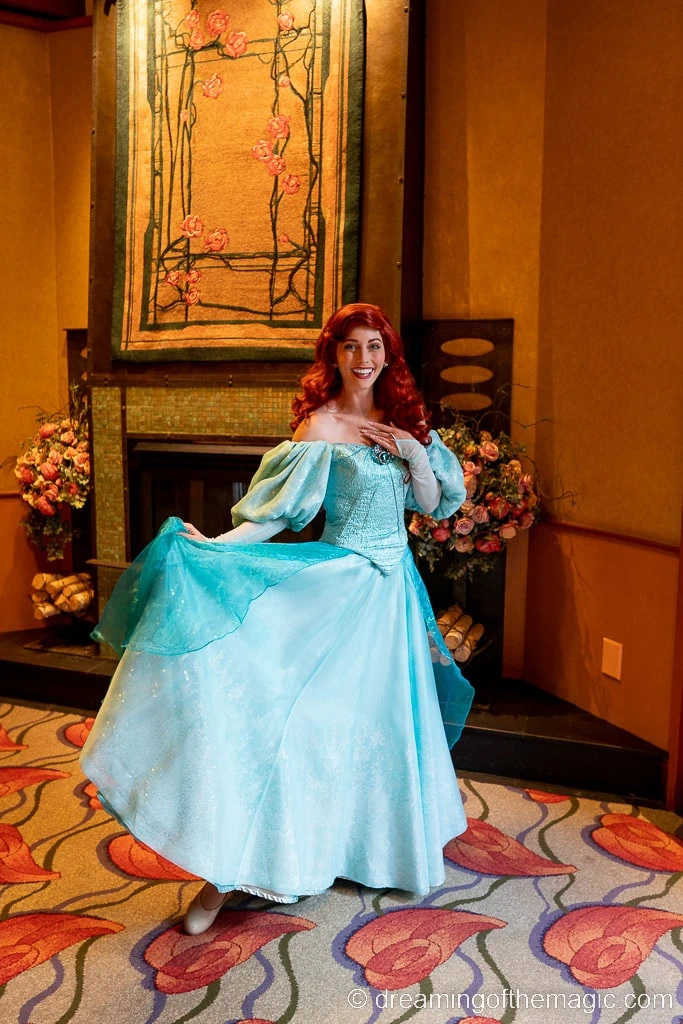 Disneyland California Princess Breakfast Adventures
Disneyland's Princess Breakfast Adventures takes place at the Napa Rose restaurant, part of the magnificent Grand Californian Hotel and Spa. Guests are served a delicious 3-course breakfast in the company of the wonderful Disney Princesses.
Disneyland Californian Princess Breakfast Adventures tip: we dined at the Princess Breakfast Adventures at the Grand Californian in March 2023. We brought our 5 year old boy, our 3 year old girl and our 9 month old.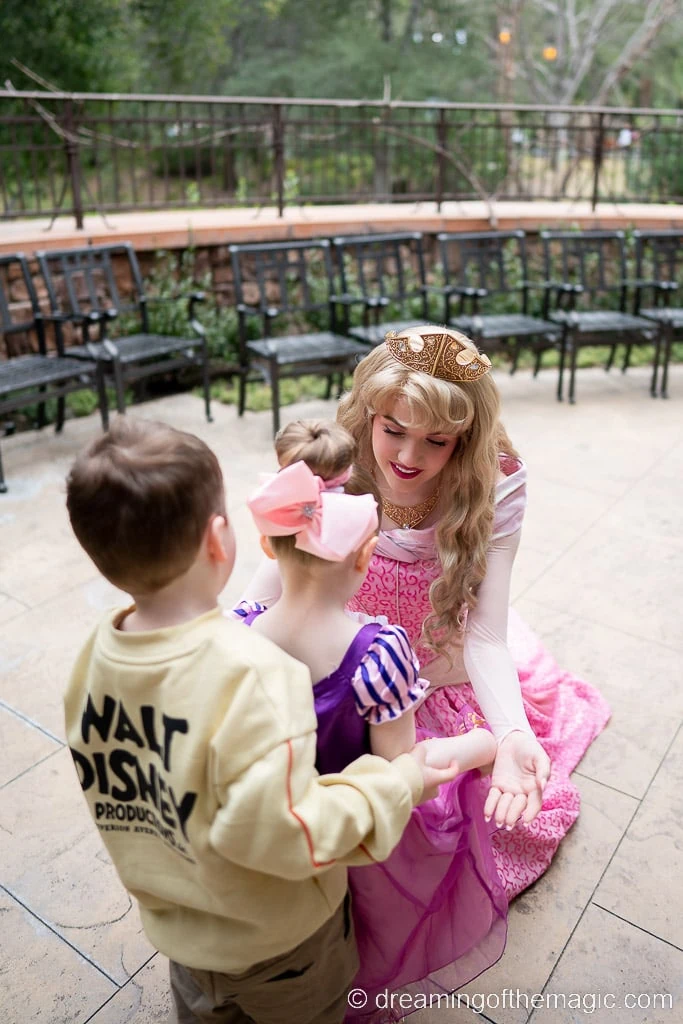 The Princesses
The princess interactions are amazing at Napa Rose! We met 7 princesses over the duration of our breakfast – Jasmine, Rapunzel, Belle, Ariel, Mulan, Aurora and Tiana all had meet and greets throughout the breakfast.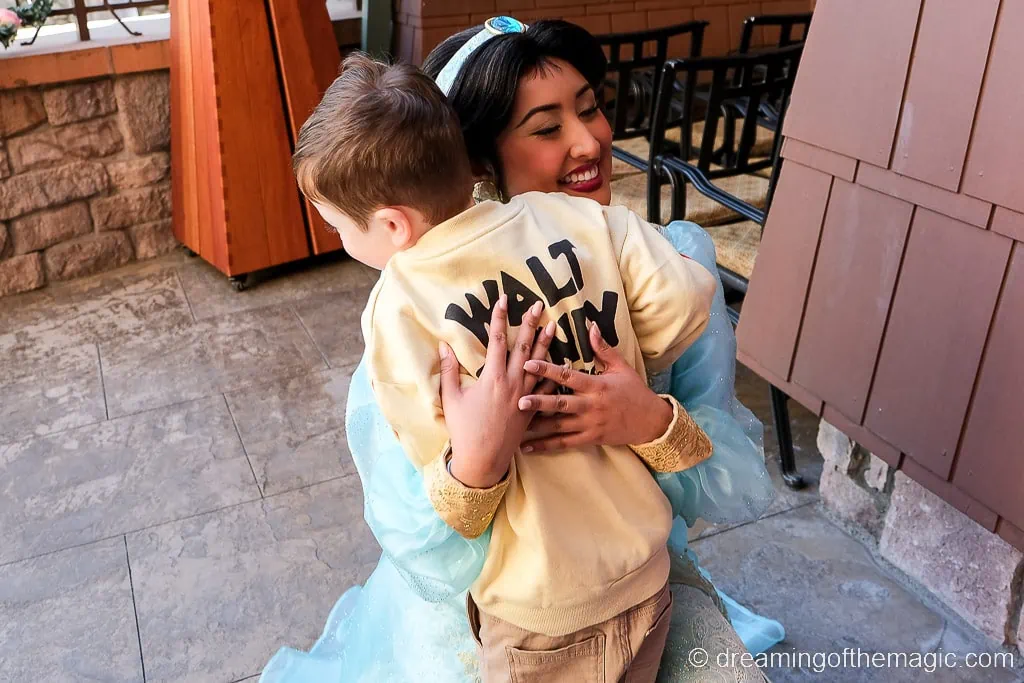 After checking in, we were seated in the restaurant waiting area for a short time before being called to meet Jasmine. Jasmine was greeting all the Princess Breakfast guests on the restaurant's outdoor terrace and gave us a wonderful welcome to our Princess Breakfast Adventures.
We were then seated for breakfast and our server explained to us that there would be 7 princesses in attendance at Napa Rose that morning. They said that they would let us know when a new princess arrived so that we would have the chance to meet all the princesses.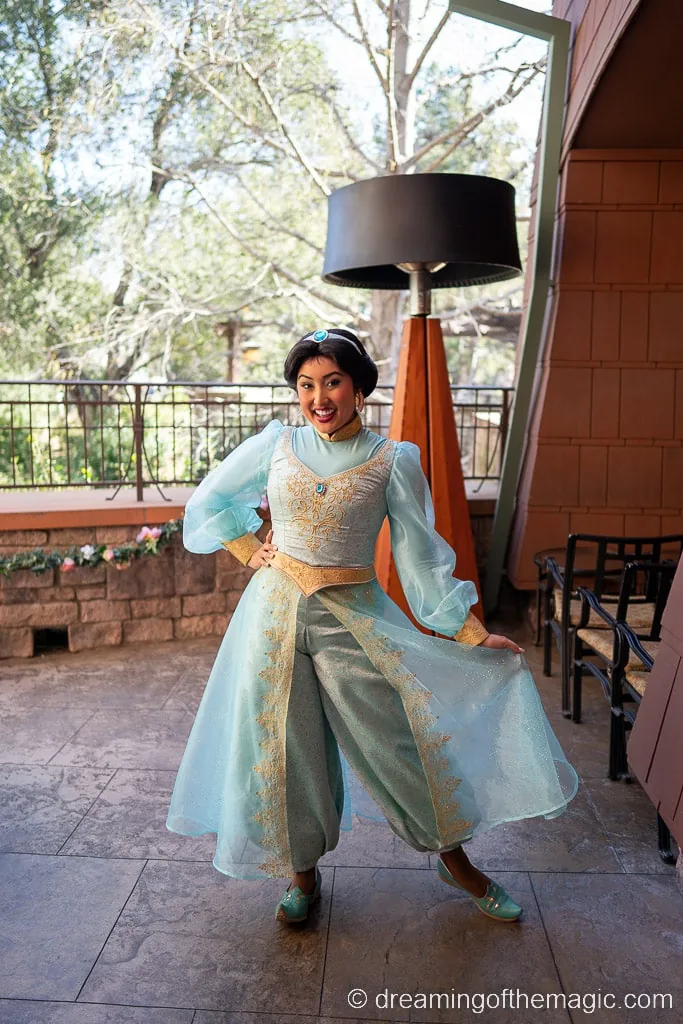 At the start of our breakfast, Belle and Aurora were outside on the restaurant's private terrace and Ariel was inside with a PhotoPass photographer. After a while, Belle and Aurora switched with Rapunzel and Tiana outside and Mulan took Ariel's spot with the PhotoPass photographer.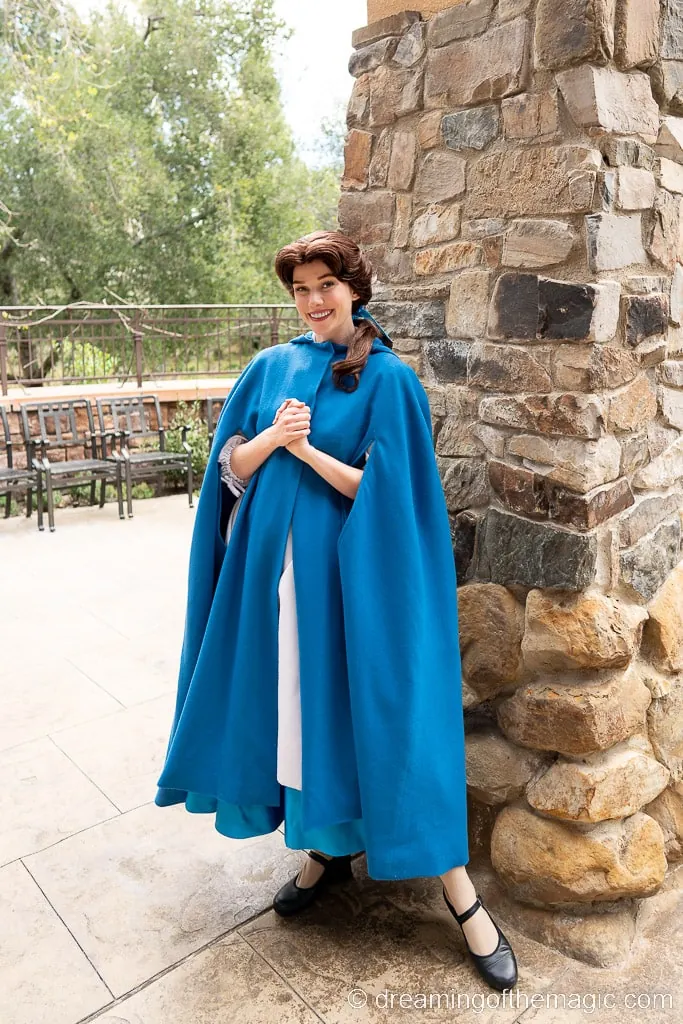 The interactions were so relaxed and every princess was wonderful and spent loads of time chatting with each guest. We only had to wait a few minutes to meet each princess and we were able to continue with our breakfast and meet the princesses whenever was convenient for us. The set-up was truly wonderful!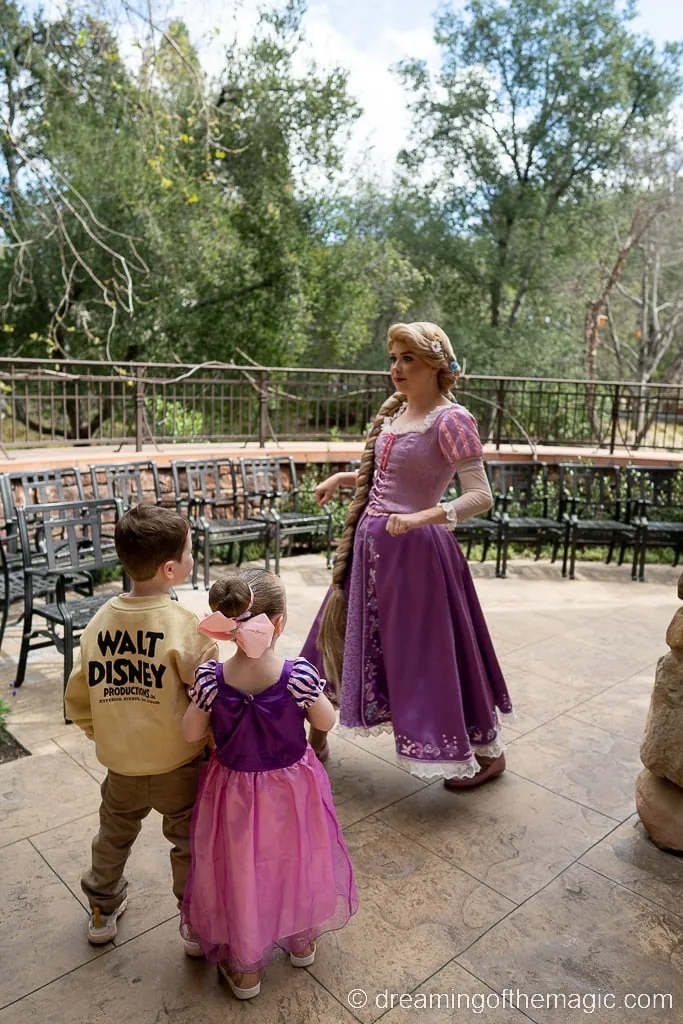 The Food
The Princess Breakfast is served over 3 courses:
Starters: a 3 tier serving tray with cold appetisers including mini lobster rolls, chia and granola parfait, banana brulee wrapped in crepe, sandwiches, a citrus and vanilla bun and Tiana's beignets.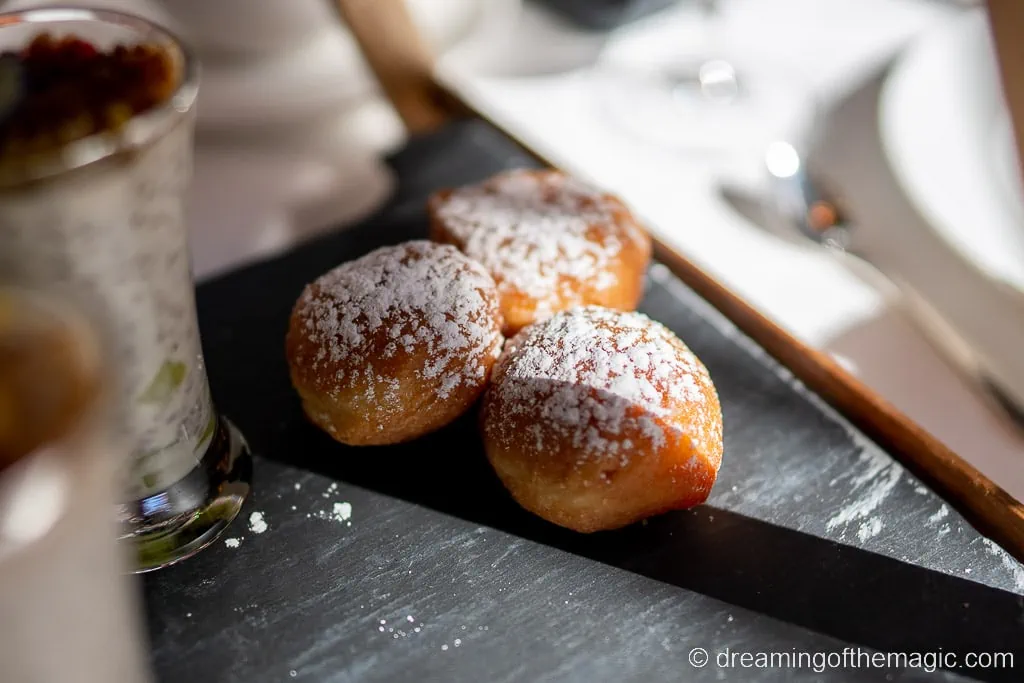 This serving tray came with a pastry plate on the side.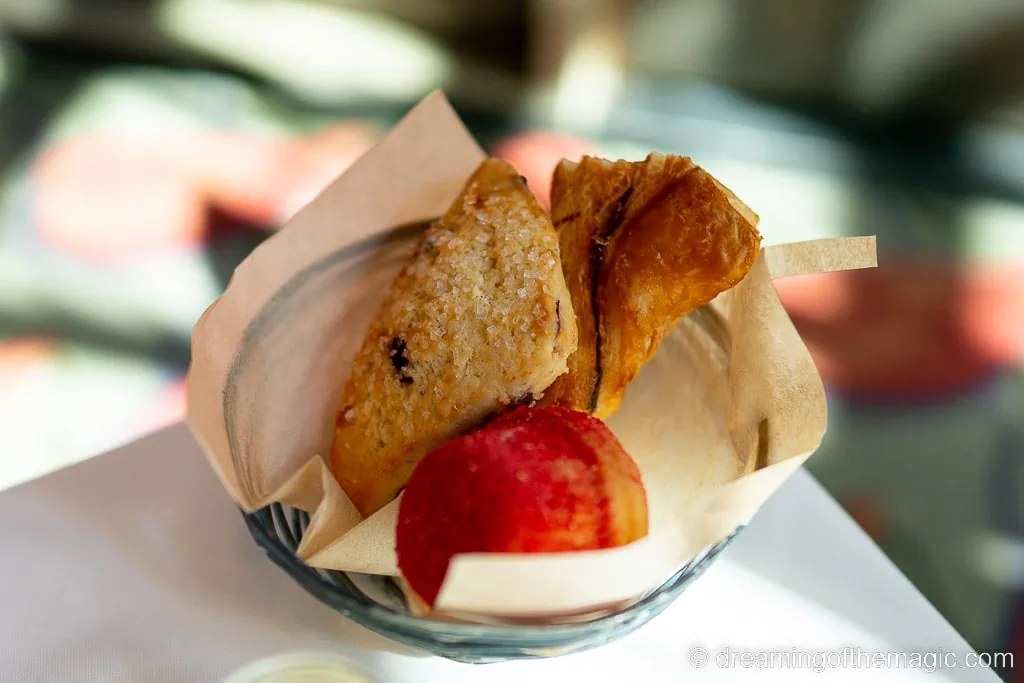 Brunch buffet: we choose from a self-service brunch style buffet where foods included mac 'n' cheese, waffles, eggs, sausages, beef and fruits.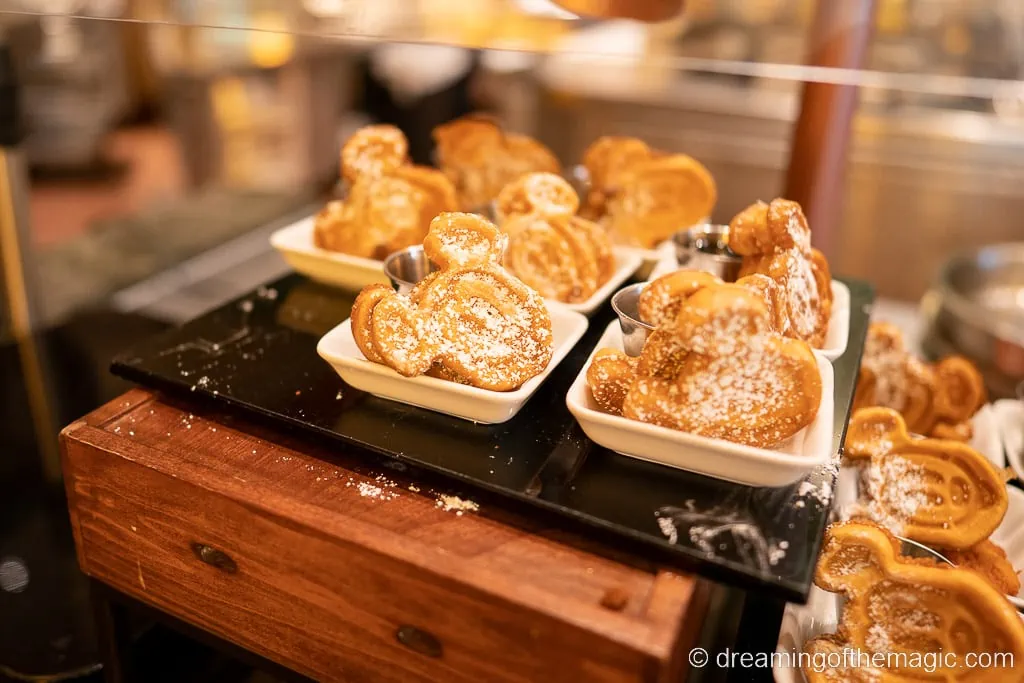 Desserts: we were each presented with a dessert plate which included treats such as Cake Pops, macarons and sorbets.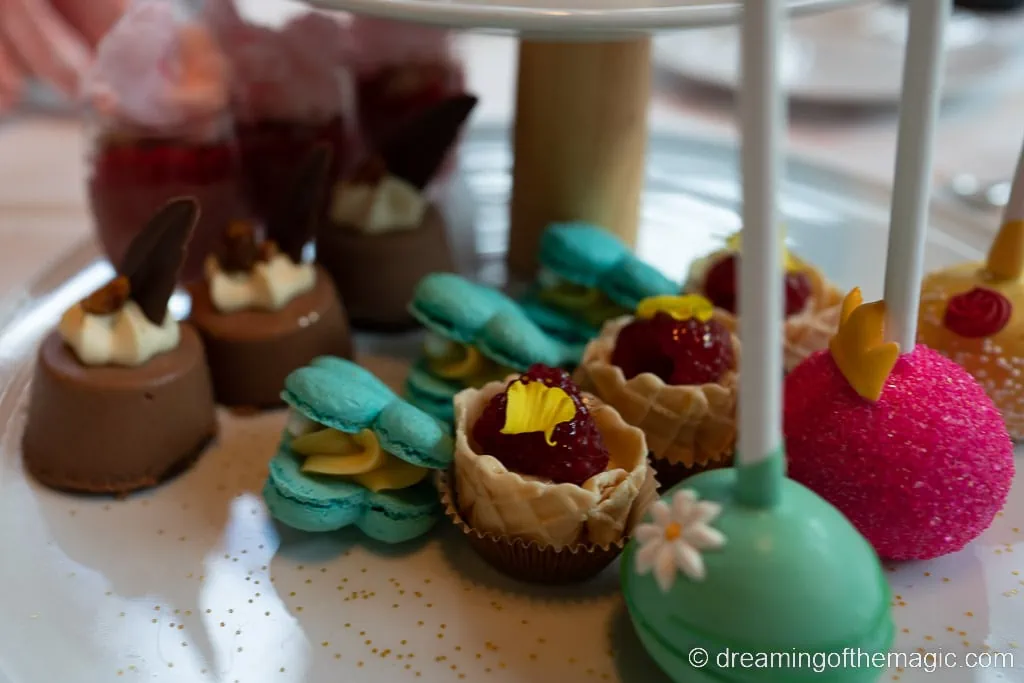 The food was excellent and everything we tried was absolutely delicious. Our favourites were mac 'n' cheese, beef, lobster crostini, banana brulee and the dessert plate. We all enjoyed it so much and, after finishing breakfast around 12, barely ate anything more for the rest of the day!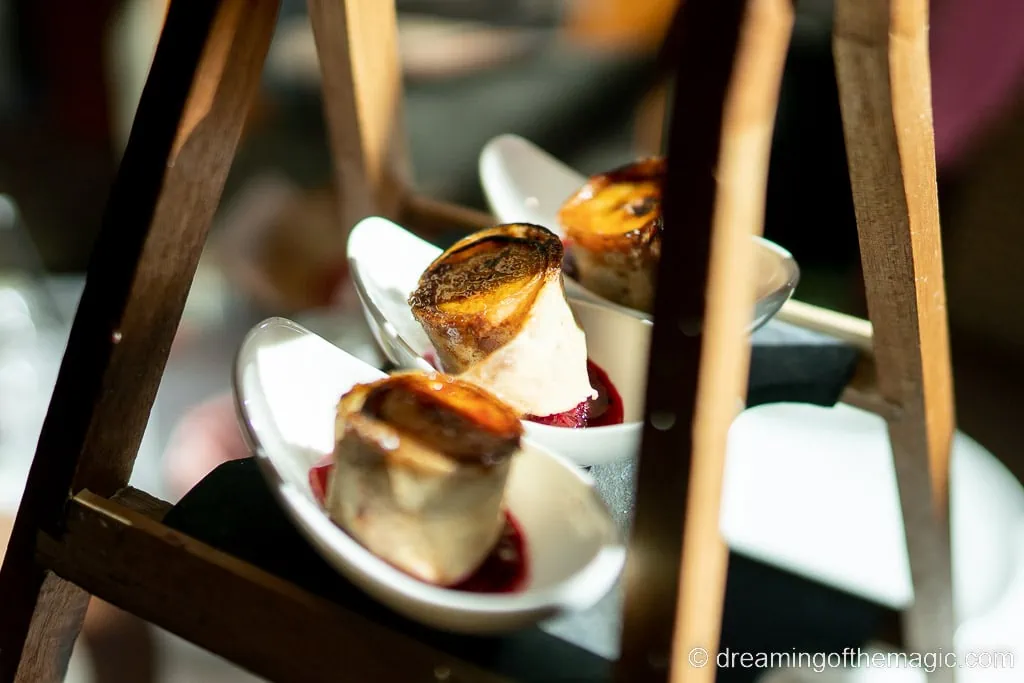 Disneyland Princess Breakfast at Napa Rose tip: one of our kids follows a vegan diet and the chefs and servers were so accomodating. They were provided with separate plates which met their dietary needs, food from the buffet was prepared without sauces and they even had a full desert offering including chocolate cake pops – they are often really limited when it comes to desert alternatives so this was a real treat for them and it meant so much to us to have them fully included.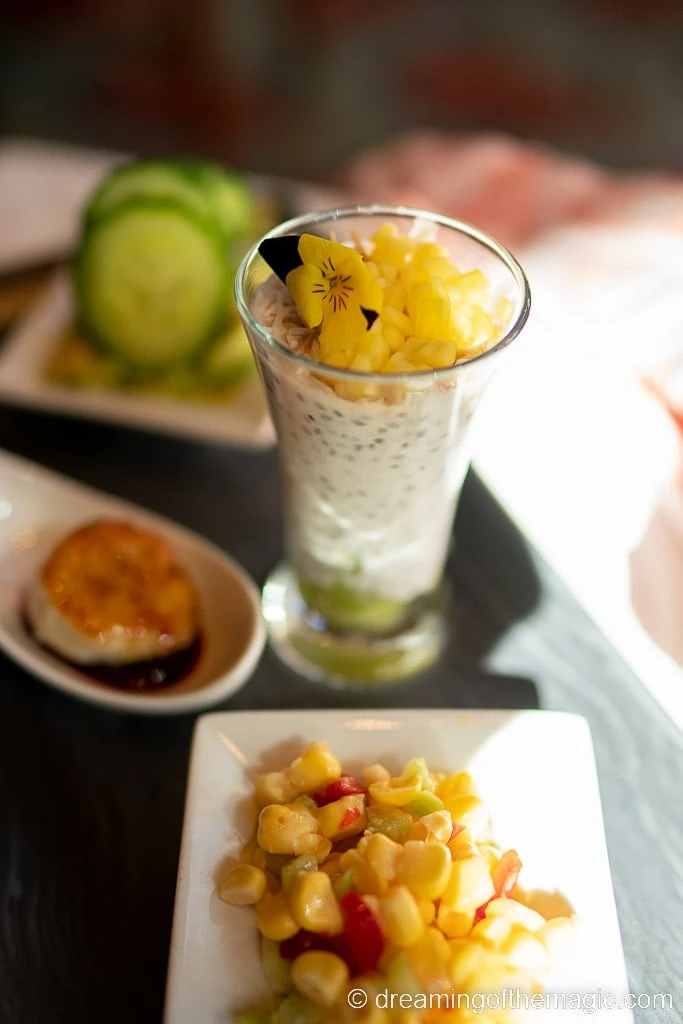 Drinks
Breakfast drinks including tea, coffee and breakfast juices were included with breakfast. Other drinks including wines, cocktails and non-alcoholic cocktails were available for purchase.
We indulged in a cocktail, or a Royal Morning Libation as it is referred to in the Princess Breakfast Menu. I loved my Awakening Beauty and Dave his Kings Can be Fancy Too!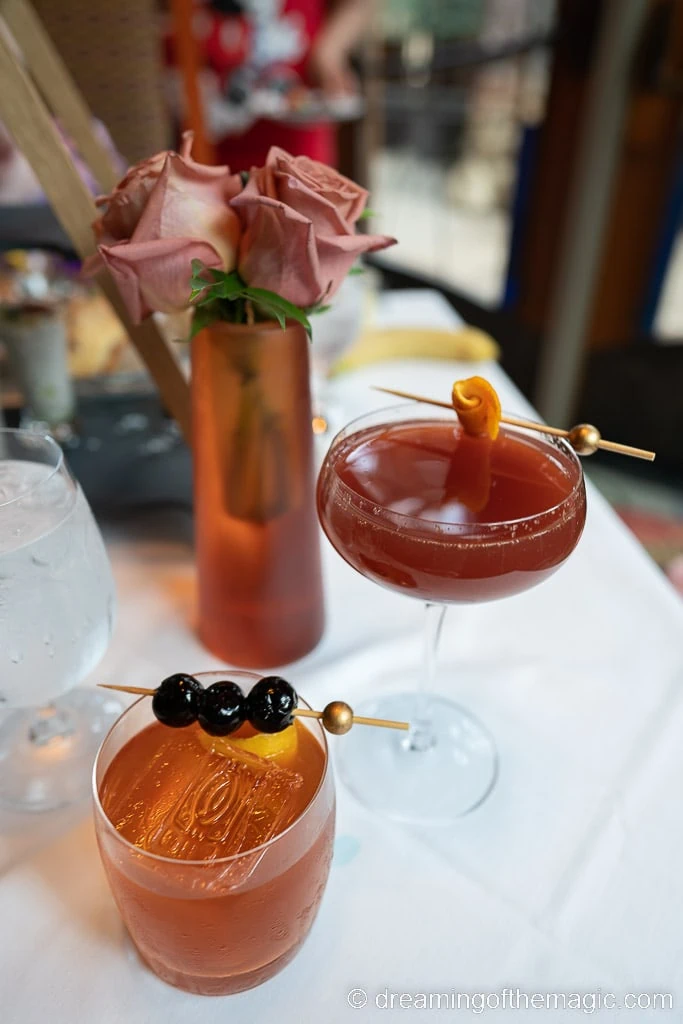 Treats for the kids
As we finished up our breakfast our server presented us with keepsakes for 2 of our kids (the over 3's). Our 3-year-old was gifted a princess necklace and our 5-year-old a knight's shield and sword. We were also given Princess Breakfast Adventure badges and our leftover treats were boxed to enjoy later.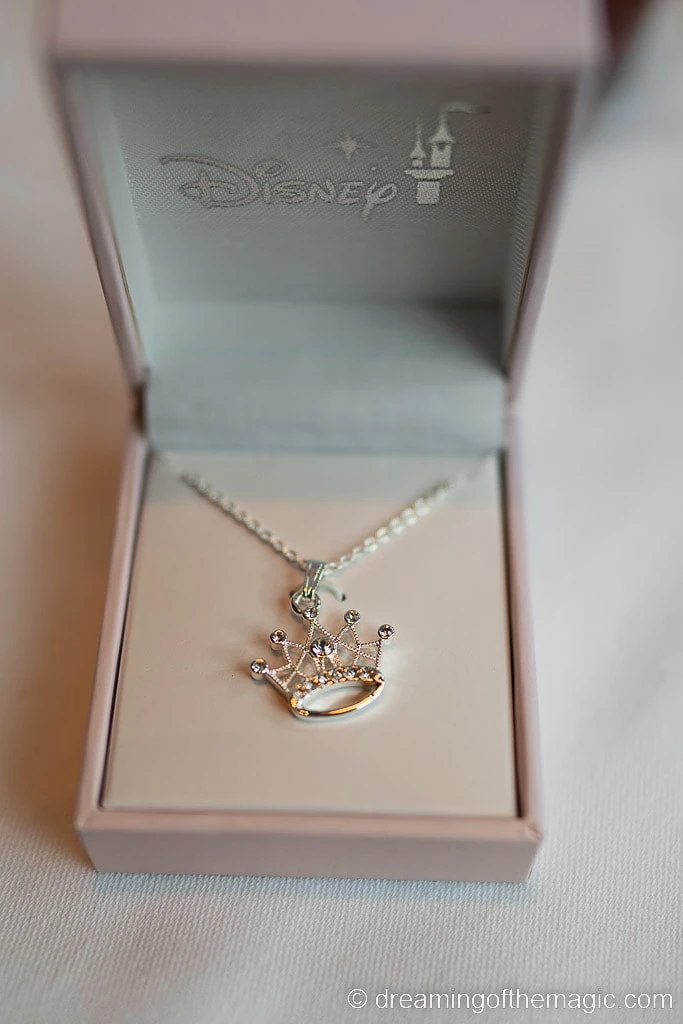 Is the Princess Breakfast Adventures worth the cost?
When we reserved our dining, we did wonder if the Princess Breakfast would be worth the high cost on top of all the regular Disneyland expenses – our Princess Breakfast cost $125 per person plus tax and gratuity for each of the 4 of us (for 2 adults and a 5 and 3-year-old).
Having now dined at the Princess Breakfast Adventures at the Grand Californian we all agree that it was absolutely worth the cost, In fact, it is one of our all-time favourite Disney experiences and we loved having the opportunity to meet 7 Princesses over the course of breakfast.
The Grand California setting is magnificent, the Princesses were wonderful and the food and service was excellent. We spent 3 hours enjoying a leisurely breakfast and enjoyed every second!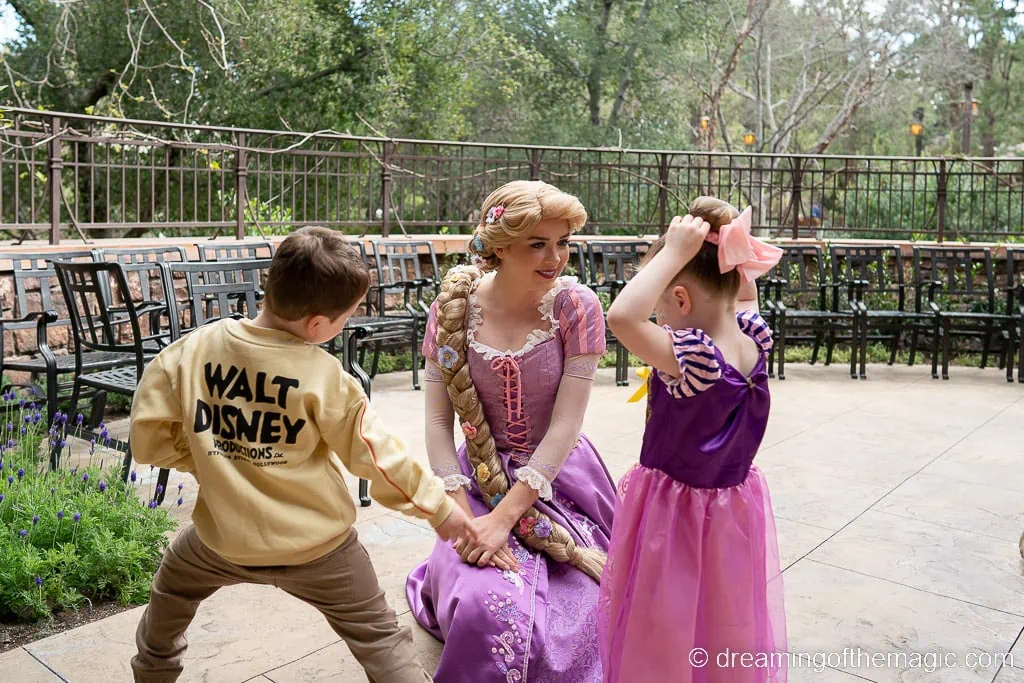 Other Disneyland California Princess Experiences
Disneyland California is a dream for Princess fans! You can check out our detailed guide on where to meet the Disney Princesses at Disneyland California. Some fun opportunities for royal experiences include:
The Royal Hall: up to 3 Disney Princesses hold court at a meet and greet in the Royal Hall
The Royal Theatre: a unique take on scenes from Beauty and the Beast and Tangled are performed in the intimate Royal Theatre. Both Belle and Rapunzel appear in the performances.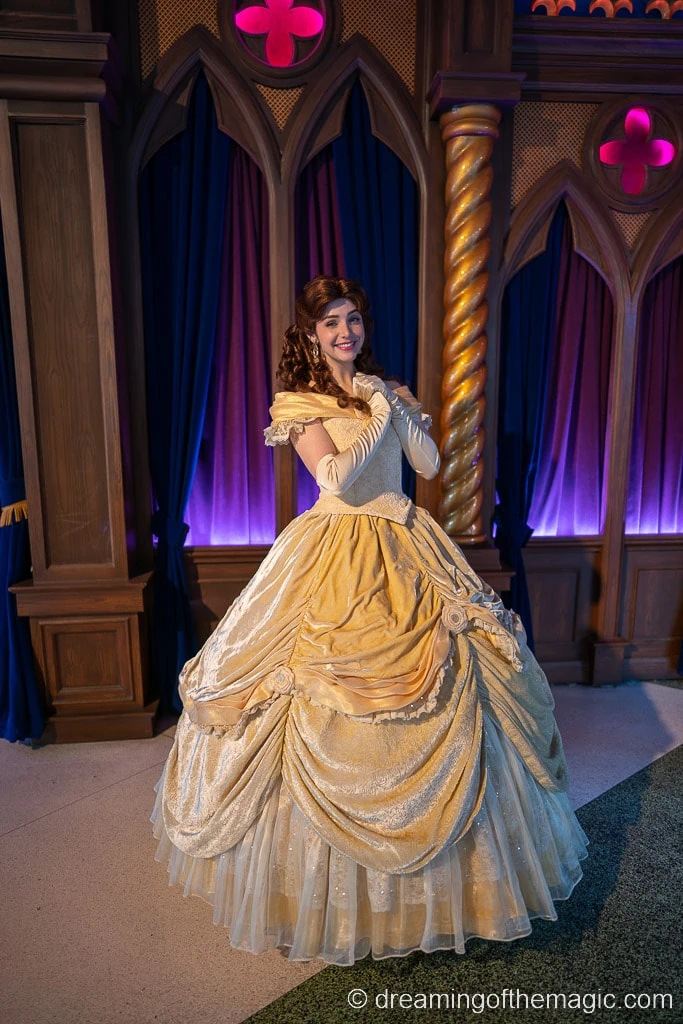 Bibbidi Bobbidi Boutique: guests age 3 and up are transformed into Princesses and Knights during a Royal Makeover.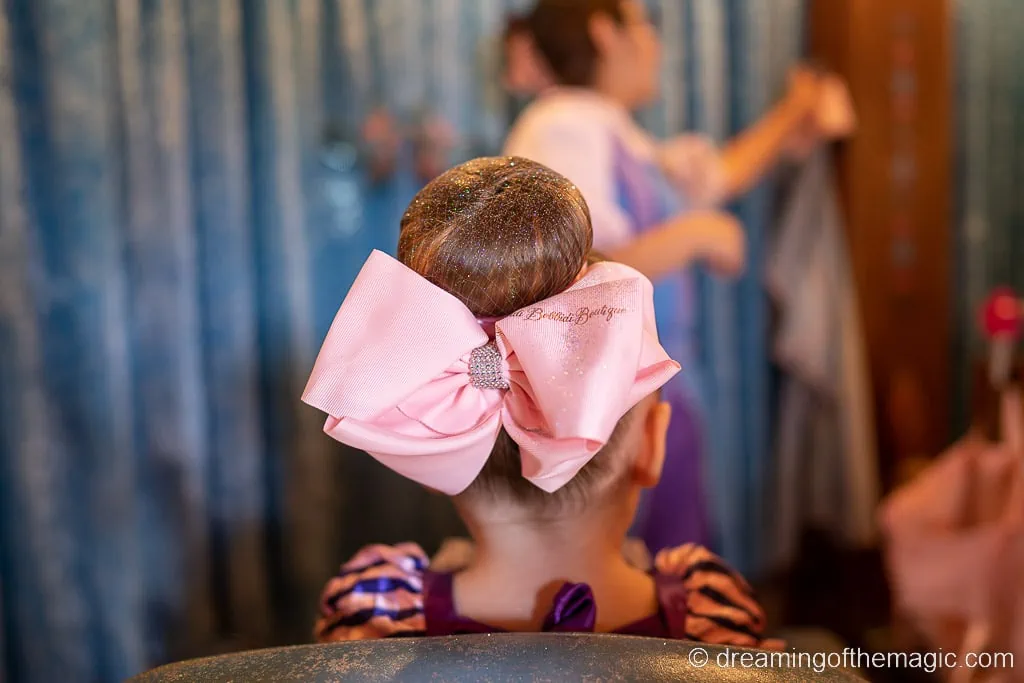 Meet Anna and Elsa: Frozen's Anna and Elsa host meet and greets in the Animation Academy in Disney California Adventure.
Magic Happens: the recently returned Magic Happens parade features Tiana and Prince Naveen, Aurora and Prince Phillip, Cinderella and Anna and Elsa.
Meet and greets throughout the park: there are other meet and greets throughout the parks where you might spot one of the Princesses.
Everything you need to know about the Princess Breakfast at Napa Rose
Here's everything else you might be wondering about the Princess Breakfast Adventures in Disneyland's Grand Californian:
Which Princesses attend Princess Breakfast Adventures?
Typically, there are 6 to 8 princesses in attendance at breakfast. As well as the princesses we met (Jasmine, Rapunzel, Belle, Ariel, Mulan, Aurora and Tiana), Pocahontas has also made appearances at the Grand Californian Princess Breakfast Adventures.
The Princesses hold court at meeting points inside the restaurant and on two of its outdoor terraces.
Disneyland Princess Breakfast at Napa Rose tip: The princesses didn't stop by the guest tables like some of the characters at the Plaza Inn. We only saw the Princesses walking through the restaurant at the very end of breakfast – they waved and interacted with guests as they passed through but otherwise the meets were at the designated spots.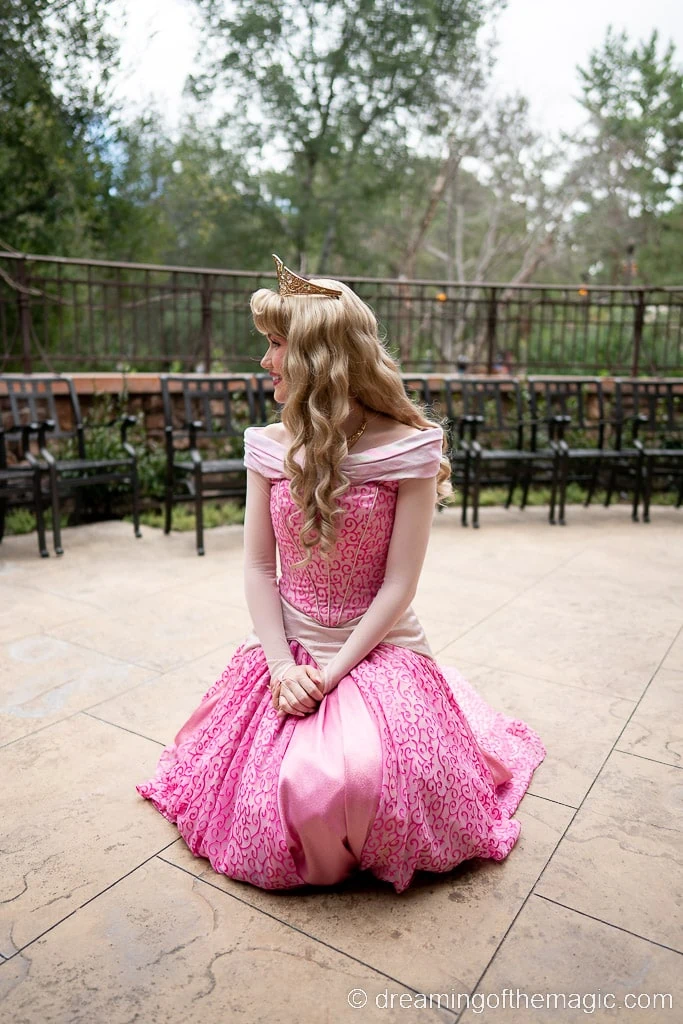 What days/times is the Princess Breakfast served?
Currently, the Princess Breakfast is available from Thursday through Monday and runs from 8am to 11am.
How much is the Princess Breakfast Adventures at the Grand Californian?
As of March 2023, the Princess Breakfast costs $125 per person (plus tax and gratuity) for guests aged 3 and over.
Guests with reservations receive 5 hours of valet parking. Remember to have your parking validated at the Grand Californian.
Do I need to reserve the Princess Breakfast in advance?
The Princess Breakfast Adventures is one of the hottest reservations in Disneyland so we'd definitely recommend reserving well in advance. Dining reservations typically open 60 days in advance at 3am PST/6am EST. We reserved while in the UK so have an 8 hour time difference with PST for most of the year.
Disneyland Princess Breakfast at Napa Rose tip: don't despair if you don't manage to make a reservation when they drop at 60 days out. We only decided to go to Disneyland three weeks in advance of our trip and, with a bit of work, we managed to grab a cancellation at a great time.
Breakfast must be cancelled at least 2 hours in advance or a $25 per person cancellation fee applies.
Do kids dress up in Princess costumes for the Princess Breakfast?
Yes, for sure! We saw lots of mini Princesses in attendance and all the princesses featured in the costumes! Our 3-year-old dressed up as Rapunzel. Our 5-year-old opted for his regular Disney sweatshirt although he did dress up as Prince Charming for our Princess Dining in Disneyland Paris!
Adults were dressed casually and we wore our regular theme park clothes.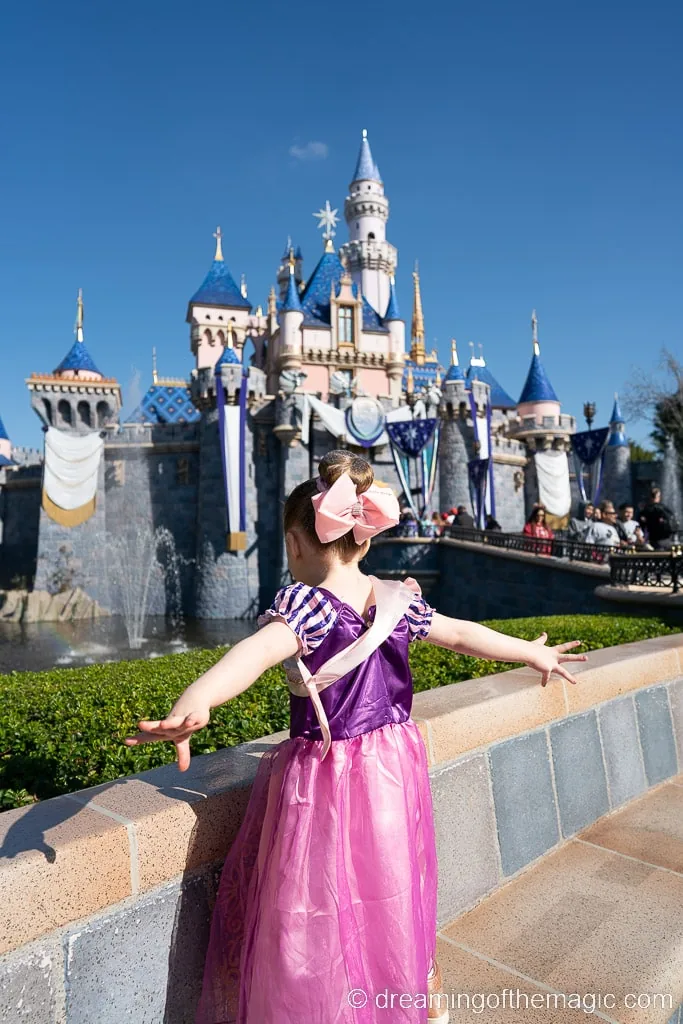 Is there a PhotoPass photographer at the princess breakfast?
On the morning we attended there was one PhotoPass meet and greet spot inside the restaurant. Mulan and Ariel alternated at this meet-and-greet spot and we got loads of great photos of our kids meeting the Princesses.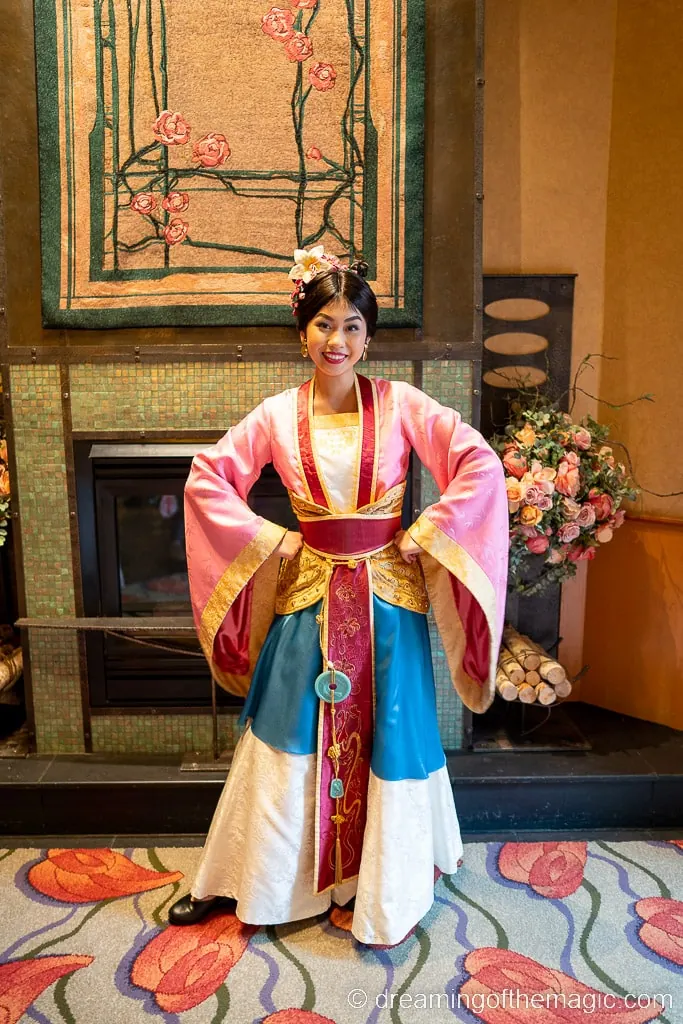 How long does the Princess Breakfast take at Napa Rose?
I'd say allow around 2 hours to enjoy breakfast. We spent 3 hours in the restaurant and enjoyed a very leisurely breakfast.
Do I need a theme park reservation to attend the Princess Breakfast at Napa Rose?
No, a park reservation is not required as the breakfast is held in the Grand Californian Hotel and Spa. This is located just outside of the parks in the Downtown Disney district.